FREE DATA BRIDGE LINKS YOUR APPLICATION TO
TIMER PRO'S HIGH QUALITY DIGITAL STANDARD WORK.
As a result of Timer Pro's automatic digitization of standard work clients have asked about integrating the digital content into their existing applications. Specifically we have been asked about integrating Timer Pro's digital content into existing ERP, MES, EWI, AR and LMS applications*.
Integrate Digital Standard Work into your ERP, MES, EWI, AR, LMS Applications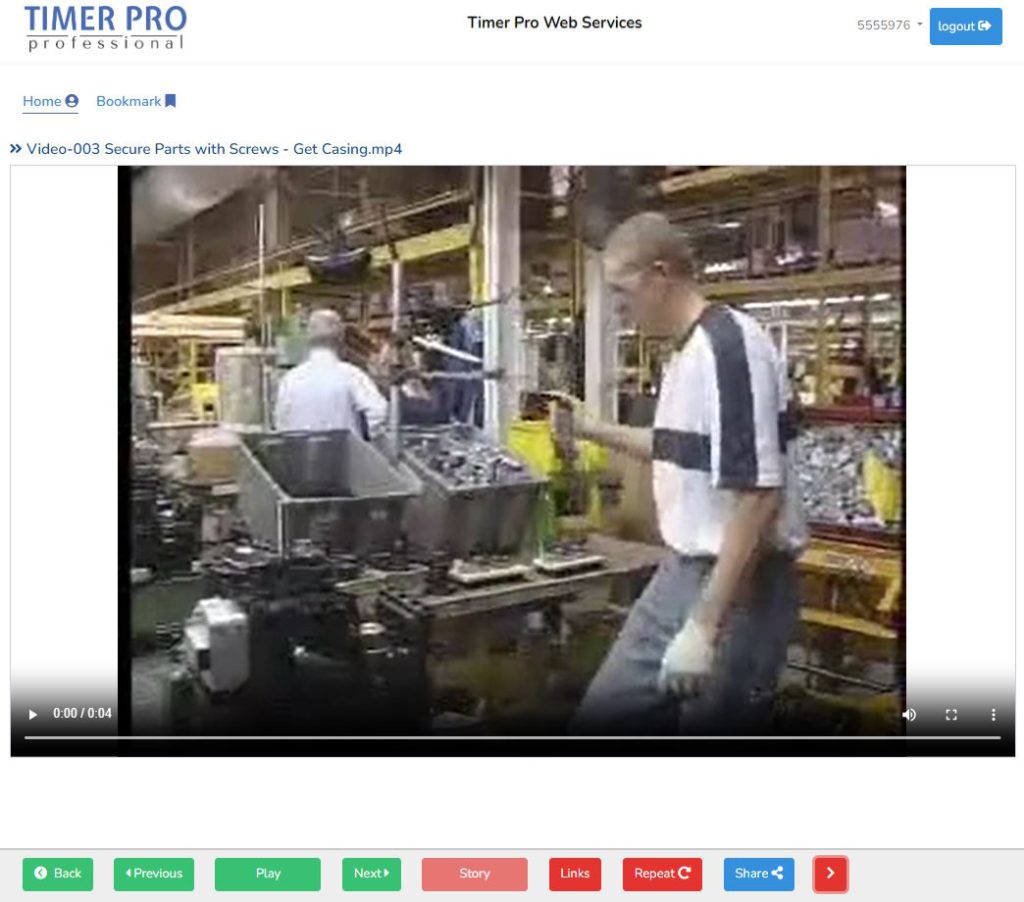 Timer Pro's Data Bridge allows application vendors to easily import and deploy their clients digital standard work directly in their applications. Access and use of the Timer Pro Data Bridge is completely free. Its use will enhance the value of your application to your clients; support their digital transformations and expanding your potential markets and revenue opportunities.

Incorporate Clients Digital Content into your Application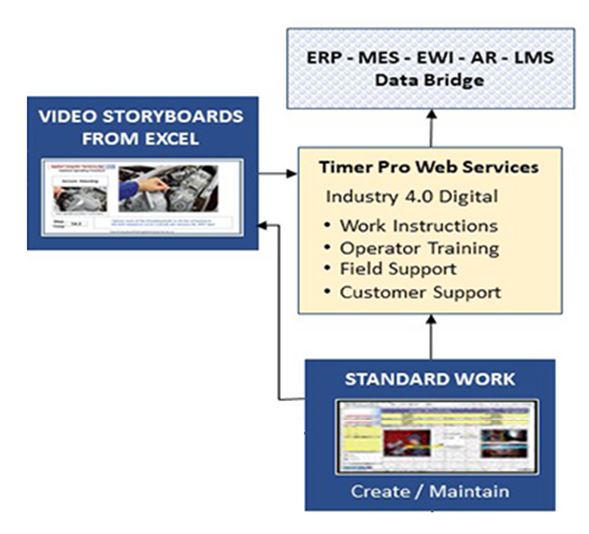 The Data Bridge gives vendors access to the digital content either from behind the client's firewall (with appropriate credentials).  Alternatively, the Timer Pro client can place, copy or move their content directly onto the vendor's platform. The Data Bridge links Timer Pro Web Services navigation and presentation layers to the platform to enhance the value of the vendors' product and services.

Timer Pro's Data Bridge Works with any Platform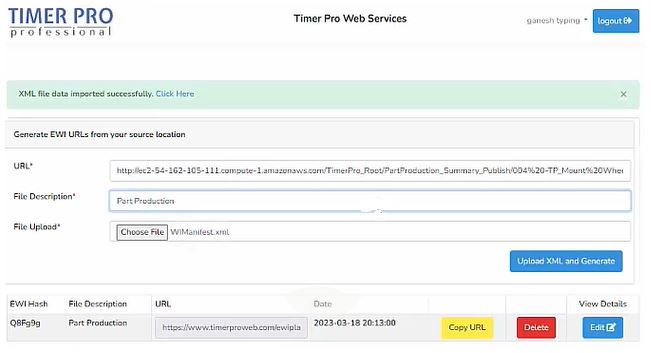 Watch a video of integrating Digital Standard Work stored in AWS

Timer Pro is a video based measurement and continuous improvement software package that has been used by over 1600 manufacturers with 4000+ users worldwide.
Timer Pro uses video to measure and document processes, identify improvement opportunities, balance lines and cells, perform ergonomic analysis, generate Yamazumi charts, PFMEA's, work combination sheets, value stream maps, and create and maintain standard work documentation.
Timer Pro's standard work documentation is automatically digitized ready for immediate deployment on any browser based device. Absolutely no user effort is required at all to create the digitized standard work.
* ERP:  Enterprise Resource Planning, MES:  Manufacturing Execution System, EWI:  Electronic Work Instructions, AR:  Augmented Reality, LMS:  Learning Management System



Google Unwanted Software Policy Compliance Statement
We hereby attest that the software application offered here is developed, owned and distributed by us for the purposes of process measurement to support  your continuous improvement initiatives; will not affect the performance of your system hardware or change any system  settings; is easily completely removable from your system; does not collect or transmit any private information in any form;  is not bundled with any other software; is free of malware.