Associate Material Consumption with Activities
Timer Pro allows you to easily import process Bill of Materials (BOM) details from your ERP application via a simple Excel interface. Once in Timer Pro, you use simple point and click to associate BOM usage with specific process activities. BOM usage appears color coded on-screen with popups that describe the material consumption at each activity.

Extensive process related reports are available including:
Process BOMs by Station
Usage and Exception Reports
Where-used for all Parts and User Selected Part
Output to Excel
BOM Integration with Process Work Instructions and Packages
As in other areas of Timer Pro, the simple action of dragging work content around on screen moves the BOM related information also and updates on reports.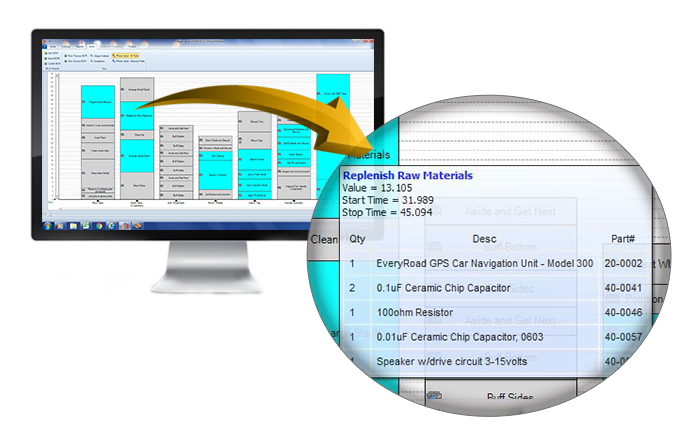 Google Unwanted Software Policy Compliance Statement
We hereby attest that the software application offered here is developed, owned and distributed by us for the purposes of process measurement to support  your continuous improvement initiatives; will not affect the performance of your system hardware or change any system  settings; is easily completely removable from your system; does not collect or transmit any private information in any form;  is not bundled with any other software; is free of malware.