Lean, Kaizen, SMED and 5S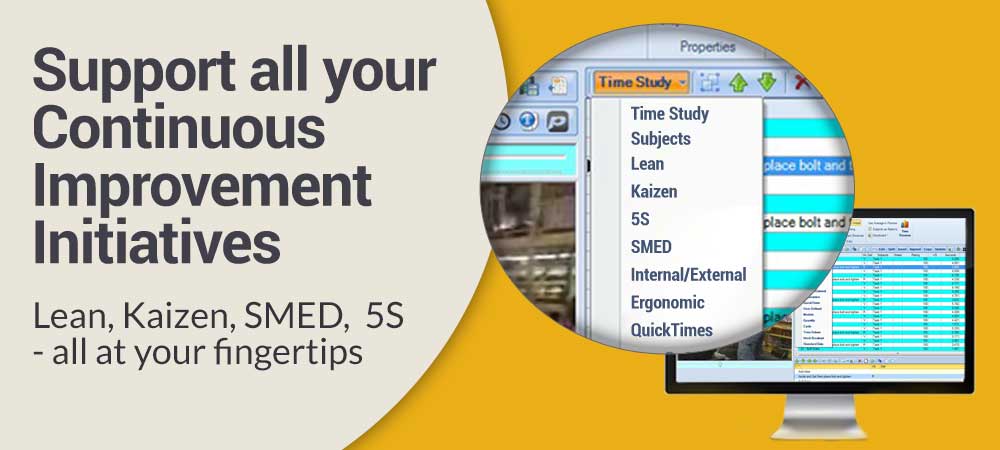 Specific Features for Lean, Kaizen, SMED and 5S
In addition to Time and Motion study, Video Timer Pro handles Lean, Kaizen, SMED and 5S initiatives.
Video Timer Pro is delivered with the classic classifications for each initiative which you can edit and add to as required to match your internal terminology. Simply select the mode in which you wish to work.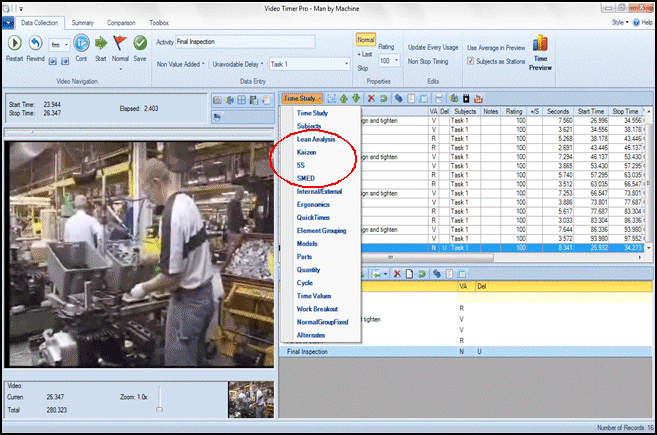 The categories for the mode selected are displayed directly below the observation list. You can add to, and customize these categories to match your internal terminology and usage.

You review your video record of the operation and assign categories to the observed activities. 
You can also "drill down" on specific tasks and analyze them individually to identify additional improvement opportunities.
The summary of the process automatically prioritizes the categories from the most to the least common.

The information is also presented in Pareto Charts in Excel – both globally and in detail by category highlighting where efforts can yield the greatest benefits.
Video Time Study supports your Kaizen initiatives by allowing you to dynamically view the results of your time study in any of the popular Kaizen time measurement units.

Google Unwanted Software Policy Compliance Statement
We hereby attest that the software application offered here is developed, owned and distributed by us for the purposes of process measurement to support  your continuous improvement initiatives; will not affect the performance of your system hardware or change any system  settings; is easily completely removable from your system; does not collect or transmit any private information in any form;  is not bundled with any other software; is free of malware.