Minimum PC / Laptop Requirements
Windows 7
Windows 8
Windows 10
.NET Framework 4.0
40 GB hard drive
512 MB RAM
1024 x 768 screen resolution
Midrange video card
Excel 2010
Excel 2013
Excel 2016
Excel 2019
Excel 365
Windows Media Player 9 or later
PC Operating  System MUST be 64 bit OS
Compatible with 32 and 64 Bit Office Versions
Floating License Server Requirements
Minimum Hardware Requirement
Windows 10 Professional PC
Windows 10 Professional Virtual Machine
Windows Server Virtual Machine
Windows Server Version Compatibility (Including Virtual Machines)
Windows Server 2012
Windows Server 2012 R2
Windows Server 2016
Windows Server 2019
Windows Server 2022
The License Service and related files require 15 MB of space.The Service use is only to control the check in and out of licenses requested by the client PCs so processing less than 1 second per check out.
All above systems must be accessible by end user clients via TCPIP port 5551
Extra Requirements for Video Time Study Module
1 Gig RAM
Additional hard drive capacity to accommodate your video files.
Digital Video Camera Options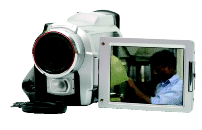 Video Cameras and Settings
If you are looking for a video camera we recommend GoPro cameras. Timer Pro includes a GoPro utility to quickly merge together consecutive GoPro video files.

In Creating MP4 Video content to work with Timer Pro, the most compatible encoding format for Web playback is the H.264 or AVC (Advanced Video Coding) standard.

As per HTML5 standards, MP4 with H.264 is one of the very few video file formats that will play in modern browsers. All other video files are not guaranteed to work with the standard HTML5 video player.
Recently popular cameras (e.g. GoPro) are moving towards the H.265 or HEVC (High Efficiency Video Encoding) standard.  Currently, this standard is not compatible with web playback and will not play. However, even in the latest GoPro cameras, there are selectable format settings that still allow for the more compatible H.264 AVC standard. We recommend coordinating with your team responsible for filming work content to ensure the cameras are set to the H.264 AVC standard.

If you are recording from an IOS device (e.g. iPhone or iPad), you should change the default video format from MOV to MP4.  We recommend you Google how to do this for your specific device.

To minimize video file size you should use the lowest acceptable resolution and frames per second for your needs.
Saved Formats
Many clients use the GoPro camera line. If you do not have a GoPro camera, check if your camera can produce an MP4 format. MP4 is the recommended format for use in Timer Pro. MP4 will stream directly to all browsers. 


Many video file formats can be used with Timer Pro e.g. AVI, MOV, MPV, MP4, MPEG, MPG and WMV. Sony uses their own proprietary video format which almost always requires a conversion.
Conversion Options
A program called Video Editor is included with Windows 10. This can be used to convert videos to MP4 and reduce file size. Watch the video editor in use by clicking here (LINK)

If you need a more feature filled converter consider the Wondershare Video Converter to convert your videos to MP4 with the H.264 encoding format.
iPad, Smartphone and Tablet Recommendations
For the best user experience we recommend Windows tablets such as the Microsoft Surface. There are now many low cost Windows 10 tablets that are comparable in price to iPad and Android devices. The latest Timer Pro is designed to seamlessly pass data from Excel to the time study program and to pass data collected instantly back to Excel.
IOS and Android devices require additional data handling to move data to and from the device.
In addition IT groups are becoming more reluctant to support IOS and Android solution in the industrial environment due to security concerns and prefer a Windows based solution.
Timer Pro will run on Apple iPad,  iPad Mini and the iPhone. Please note the iPhone screen size may be too small to perform effective data collection in some situations.
Timer Pro will also run on Android Smartphones and Android Tablets – version 4 or later with an SD card.
We recommend Samsung tablets and phones.
If you do not have an Android phone and do not want to enter into a phone contract, we recommend the Samsung Galaxy 7 inch Tablet (Wii device).

Many of the other manufacturers' devices have issues – e.g. the Google Nexus devices do not work with XP. Many devices have communication issues – e.g. you have to email files to and from the device. Low end minor brands Android devices typically have other limitations.
 
You can also use the device to take and watch videos in the Video Time Study module.