QuickTimes Estimating and Methods Improvements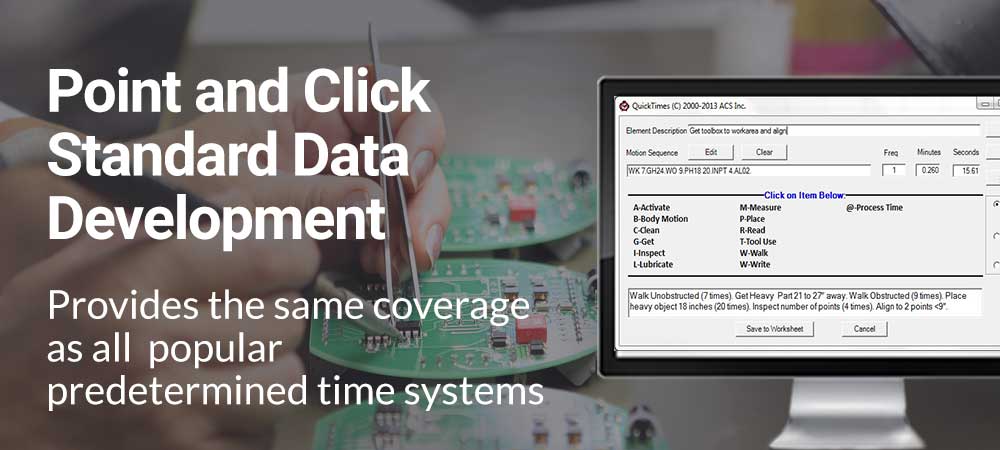 Use QuickTimes to Rapidly Estimate Times for Any Process
QuickTimes will help when it is not practical or even possible to time study a particular operation. Perhaps the task is in a remote location or the operation is not even being performed yet. However you still need an estimate.
QuickTimes allows you to develop accurate times by simply describing the task the operator is performing. The package is provided with full backup for every element.
In addition to estimating QuickTimes is the ideal tool for methods improvement where you can explore different approaches to performing a job to determine the most efficient method.
The free Timer Pro Professional download allows you to use the a full evaluation QuickTimes module for your estimating and method improvement needs.
QuickTimes Also Includes a Full Module for Computer Work.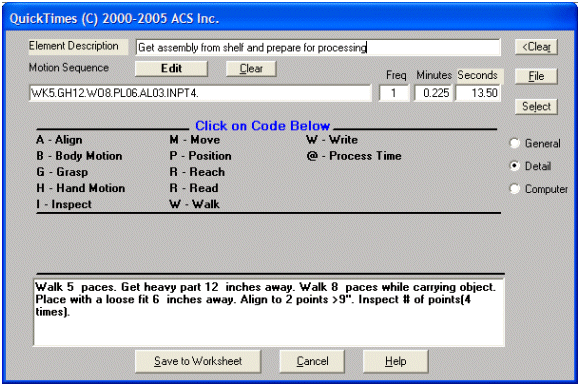 Full Details of Any Activity can be Rapidly Developed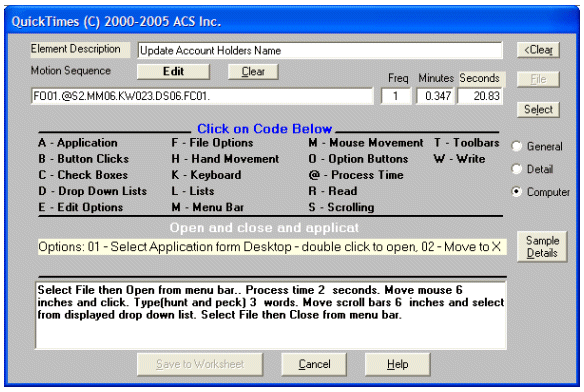 Google Unwanted Software Policy Compliance Statement
We hereby attest that the software application offered here is developed, owned and distributed by us for the purposes of process measurement to support  your continuous improvement initiatives; will not affect the performance of your system hardware or change any system  settings; is easily completely removable from your system; does not collect or transmit any private information in any form;  is not bundled with any other software; is free of malware.