Web-based Employee Time Studies
Employee Time Study Projects
Time is money. Use our web-based time study service to measure productivity and find out how your staff are really allocating their time to the products and services you provide. You get real data to support your Activity Based Costing and Process Improvement initiatives
Our service is extremely cost effective solution for sales forces, services providers, mobile professionals, support staff and more.
Define your staff and activities in Excel
Publish your project to the Internet
Train your staff in under 5 minutes
Monitor data collection in real time
Access summary reports on demand
Instant access to all recorded data in Excel to summarize as you need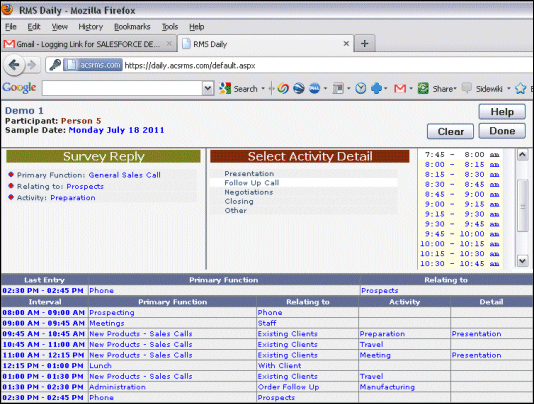 The service records daily activity data in any time block you specify from 1 to 60 minutes – the most common time block we see used is 15 minute blocks i.e.  9:00 to 9:15,  9:15 to 9:30 etc.
Organize you activities by product or service and allow your staff to easily drill down to find the tasks they are performing. Staff can complete their logs at any time via the web or mobile devices. Every staff entry is time-stamped so you can easily monitor participation.
Try it Now
Click Here to log into our demo project. Enter DEMO22 as your password.
Controlled Costs
Web-based employee times studies are an extremely cost effective solution to gather accurate process times that you can act upon.
Calculate the cost of a project as follow:
Project Setup – one time fee $250 per project
Application Daily Use Fee – $25 per day per project when data is recorded *
End User Fee – $5 per day per user when a user records an entry against any day*
You only pay for days and entries if they are made.
Activity Summary Report
(Plus Every Observation is Available in Excel for Further Analysis)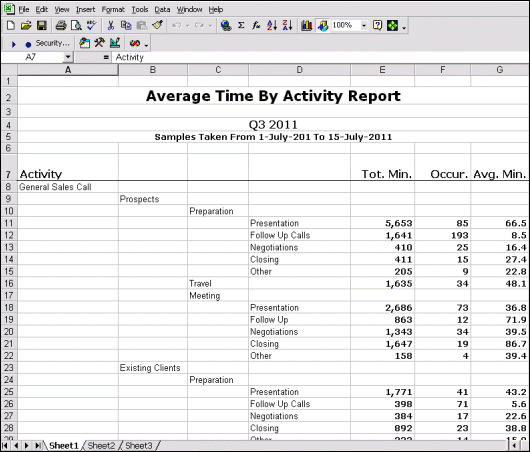 Cost Example 
5-Day Project with 15 Users

Project Setup

$250

Daily Use Fee (5 days x $25)

$125

End User Fee (5 days x 15 users x $5)

$375

Total Project Cost

$750